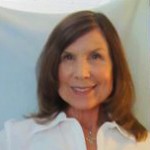 Celeste Walker is a Professional Counselor intern at Emergence – Addictions and Behavioral Health  in Eugene Oregon. She counsels men in the Meridian Gambing Addiction Program and both men and women dealing with mental health issues, including, anxiety, PTSD, depression, and bipolar. She also facilitates the 8 week group: Mindfulness for Relapse Prevention for Addictive Behaviors.
In the past, Celeste has counseled adults in a private practice internship in California, provided therapy for adolescents in East Side San Jose high schools, and worked as a drug and alcohol counselor in the Juvenal Justice system.
After attaining a BA in Psychology, Celeste was accepted into San Jose State's Clinical Psychology Master's program and completed one year there. She, then, transferrd to  John F. Kennedy University  and received her MA by completeing the three year  Holistic Psychology Master's program in Clinical, Transpersonal, and Somatic Psychology. 
Celeste has also been a student of mindfulness meditation for over 20 years and is a Clinical Hypnotherapist
"Like many of us, I have spent many years struggling to free myself from the negative and limiting conditioning that kept me from being the self I knew I could be and living the life I envisioned. I found myself seeking to understand the "Truth" of who I am and  how I might live this life in the most compassionate and wise way. Along the way, I have been very fortunate to have been guided and supported by many wonderful teachers (see my resourse page). I am so grateful to them all.  I am here to support others as I have been supported and hope that my years of personal psychological and spiritual study, holistice healing practice, and psychotherapy education will help others to free themselves from all that has been keeping them from becoming their very best self  and creating the  life they desire and so deeply deserve."
"I look forward to meeting you and holding the space
for you to heal, discover, and create a life that
makes room for all of your dreams!"