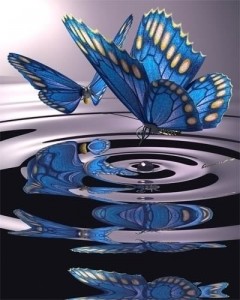 Psychotherapy and Counseling for Health and Well Being
                                             Celeste Walker MA
                                 Professional Counselor intern
   Emergence – Addictions and Behavioral Health in Eugene, Oregon


Safe, gentle, and intuitive, I  use a variety of techniques to assist my clients in:
1. Dissolving anxiety, emotional pain, and addictive behavior
2, Discovering a new freedom from the effects of negative past experiences and conditioning
3. Transforming present discomfort and confusion
4. Strengtening their own innate positive resources.
Isn't it time to leave the old painful struggle behind and step into your full potential? Transform negative emotions without repressing or denying them. Abandon self-defeating habits. Heal and integrate self-sabotaging parts of yourself.
Through mindfulness, guided visualization, and other therapuetic approaches you will meet and transform  unconscious blocks, emotions, and beliefs that have hidden your own natural joy, strength, and freedom that is your own deeper self.
In your therapy sessions you will learn how to:
 Successfully manage stress and anxiety

Abandon self-defeating habits

Heal and integrate self-sabotaging parts of yourself

Discover your own innate positive resources.

Deepen your connection with your own innate wisdom.




Celeste's therapeutic style is eclectic and draws from

 holistic and conventional psychotherapies:
                                            Mindfulness
                                            Somatic therapy
                                            Guided Visualization
                                            Humanistic therapy
                                            Mindfulness Meditation
                                            Psychodynamic
                                            Cognitive Behavioral Therapy
I would be honored to walk a few steps with you on your journey to